Your Form/Inquiry has been submitted.
Thank you for completing our brief survey. At Riverside Dental, we are devoted to giving you the most choices over your dental care. Our experienced team will review all your options to help you find which is best for you. We will be in contact to determine candidacy for cosmetic treatments shortly.
– Riverside Dental Team
Quality Care Delivered with Compassion
Our mission is to help our patients improve their quality of life through excellent dental health. For some patients that means preventative care so their teeth last a lifetime. For others, it means rebuilding what was lost so they can smile with confidence and enjoy their favorite foods again. No matter what your dental needs are, we are proud to provide comfortable, painless dental care in a welcoming environment to all our patients. Our staff operates with compassion and warmth so you can enjoy low-stress dentistry in a comfortable dental home. Every member of our team is dedicated to helping you improve your life through better dental care. We want you to love your smile!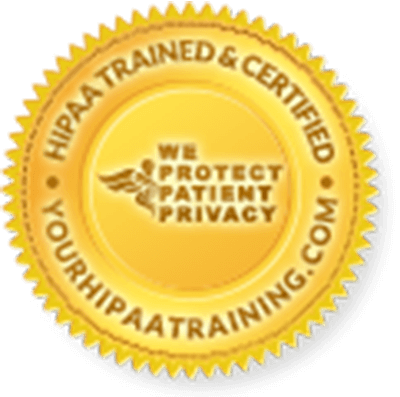 Dr. Spencer's professional goal is to continuously master most advanced techniques and technology, so his patients get the best possible care. Beyond becoming a DDS at Emory University, his passion for improving lives through better dental health led him to pursue advanced training in the diagnosis and treatment of TMJ disorders from UF. He is a member of the Florida Dental Association, American Dental Association and Pierre Fauchard Academy.
Dr. Cohlmia earned his dental degree and Advanced Education in General Dentistry Residency in his home state of Oklahoma. After practicing there for ten years, he relocated to Jacksonville, his wife's hometown. His advanced training in implant placement, root canal treatment, cosmetic dentistry, and full mouth rehabilitation allow him to accomplish his goal of helping patients "reclaim confidence in their smile and function of their teeth."
Whether you're missing teeth or have teeth that are failing due to damage, decay, or gum disease, dental implants are the ideal way to rebuild your smile. Dental Implants give you the strength, stability, and beauty of healthy natural teeth!
Full Mouth Rehabilitation
For patients with complex dental needs, we can combine a range of treatments for full mouth rehabilitation. We have the expertise to give you comprehensive care under one roof including full mouth dental implant procedures. Our smile makeover process can rebuild your dream smile!
1061 Riverside Avenue, Jacksonville, FL 32204
Mon: 8:00am – 5:00pm
Tue: 8:00am – 5:00pm
Wed: 8:00am – 5:00pm
Thu: 8:00am – 5:00pm
Fri: 9:00am – 3:00pm